Our Team
Norton Homes has been the best custom home builders in MN since 2004.  Since its inception Norton's focus has always been on delivering a personal, hands on building experience that makes our customers feel at ease from the first meeting until they step foot into their new home.  For us this is a partnership from start to finish.  Every Norton home is as unique and important as the family for whom it is being built.
Pat Hiller and Chris Norton work directly with the customer on every detail from the initial concept all the way through construction to the finished home making sure our clients are receiving exactly what they desire in their custom home.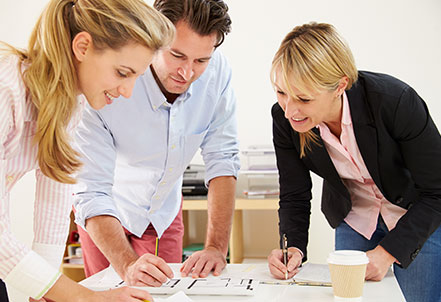 Our Process
As the best custom home builders in MN, it's all about delivering an outstanding home building experience.  That starts with listening to what our clients want in their dream home and working with them to create the plan of their dreams.  Throughout the build process our hands on approach provides an engaging and rewarding experience that is focused on delivering every expectation.  When it's time to move in to your dream home you can rest assured it will be everything you ever wanted and more.
Learn More